Woohoo, the first (of hopefully many) OP moodtheme by me is here! Enjoy♥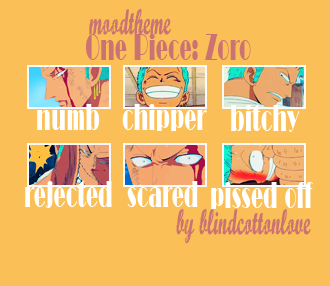 ::Download here::
Total lurker here, cautiously poking my head out to share a drabble I wrote yesterday, before reading 582. My very first contribution to fandom, though I am in
no way
a writer.
Title: Blood Stained
Rating: PG
Characters: Luffy
Words: 128
Summary: Luffy, in the seconds after he comes out of his coma.
Warnings: Angst, spoilers for 574 and 582
(
Collapse
)